Today, Legend Press has announced the publication of my first two novels. It's a contract I've had for some time, but today it's made official. Today, I finally feel as if I'm taking another step forward as an author.
I'm unashamedly going to quote the article in The Bookseller, because after all, how often am I going to get to say I'm in The Bookseller? And in Book Brunch? I have, of course, also set aside the day, to shamelessly-boast/humbe-brag all over social media.
The Bookseller says:
Legend Press has signed a two-book deal with Anne Hamilton for The Almost Truth and The Island In April.
Commissioning editor Lauren Wolff-Jones acquired world rights directly from the author. The Almost Truth will be published on 4th April 2024 with The Island In April following in 2025.
The first book in the deal, The Almost Truth, is a "compelling" novel about family, secrets, identity and love, inspired from Hamilton's experience living in both the UK and Bangladesh for the past 21 years. The synopsis reads: "When Alina's son, Fin, traces his long-absent birthfather, it's the catalyst for decades of secrets to implode in Alina's neatly ordered life. With the sudden appearance of Rory, and the ever-present pull of a very different life in Bangladesh, she's left reeling. Three relationships, all of them built on half-truths. All Alina can truly be sure of, is that you can choose your family, you just can't choose who they will turn out to be."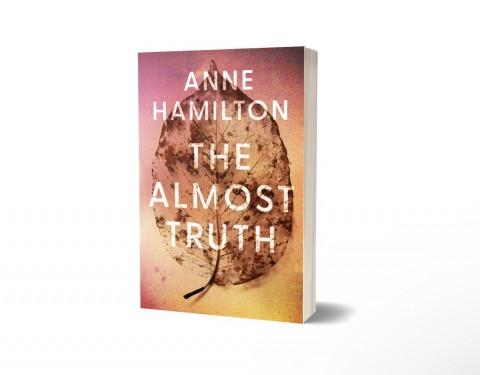 Hamilton founded UK-based charity Bhola's Children's which supports a home and a school in Bangladesh for children with disabilities. She commented: "It's a fantastic feeling to find someone who believes in your novels as much as you do. Speaking to Lauren brought my characters and stories alive all over again and I knew immediately that Legend Press would be the perfect home for them. I've often called myself 'the longest emerging writer in history' but thanks to Lauren and Legend Press this is a giant step forward in my writing career."
Wolff-Jones added: "Anne's writing is compelling, honest and insightful. She has a wonderful ability of invoking a sense of anticipation and wonder. The worlds she creates offer the reader an opportunity to escape into engaging stories while also delving into profound and thought-provoking themes. I was completely taken with Anne's writing from the get-go and I'm so looking forward to releasing both of these breath-taking novels."
***
So. That's this months news. For once, I haven't anything else to add - except thank you, to Lauren, Legend Press, and everyone who has let me bang on about my novels for the last hundred years. Now I'm just going to force you to buy and read them...!
Anne x