Flickering Seasons, a short play debuting at this year's Edinburgh Fringe is one woman's journey as she navigates life: a story of strength, hope and triumph.
Written by Flic McCann (a fellow member of one of my writing groups, and all-round lovely person!) it's a drama with music from Wild Rose Productions, performed at St Johns Church DRT Room.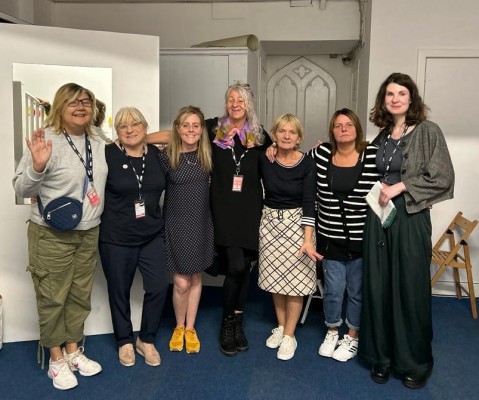 Flickering Seasons is a snapshot of Glaswegian Kathy's life. A powerful story of love and hate, hope and despair, triumph and adversity – and highlights the sheer resilience not just of Kathy, but of women everywhere.
On stage, Mary Goonan (the only professional actor in the performance) and writer/narrator, Flic McCann, work together seamlessly to bring Kathy's story to life. McCann tells her tale while Goonan morphs between naïve teenager, unexpected wife, proud mother, frightened five year old…Kathy is a victim all her life – until she's not. One hell of a tough journey.
Guitarist and singer, Gracie Alison Nellis, punctuates the performance perfectly, with an original and haunting refrain, drawing on the theme of flickering seasons.
As well as sheer talent, there's a deep sincerity within this performance. It's clear that the cast and production team have worked as a true ensemble to produce an entertaining and thought-provoking play. It's gently told, with humour and tears, but without judgement. Despite what you might think from the shocking recitation of domestic abuse figures that opens the play, it's the love, hope and triumph that shines through.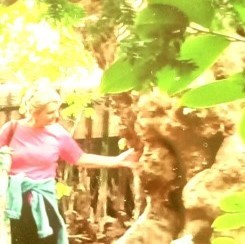 If there's another tour, don't miss it.
Anne x