I could develop quite a taste for touring the world and speaking at Book Festivals: books a-plenty, great company, beautiful locations… what's not to like?
---
Last weekend saw me heading to the west of Scotland, to Tarbert, to their 4th annual festival. It was a fabulous few days with authors like Janice Galloway and Chris Brookmyre topping the bill, ably matched by more local writers, and art and cultural enthusiasts. I won't steal from the official website! Head over to http://www.tarbertbookfestival.org/ for the lowdown.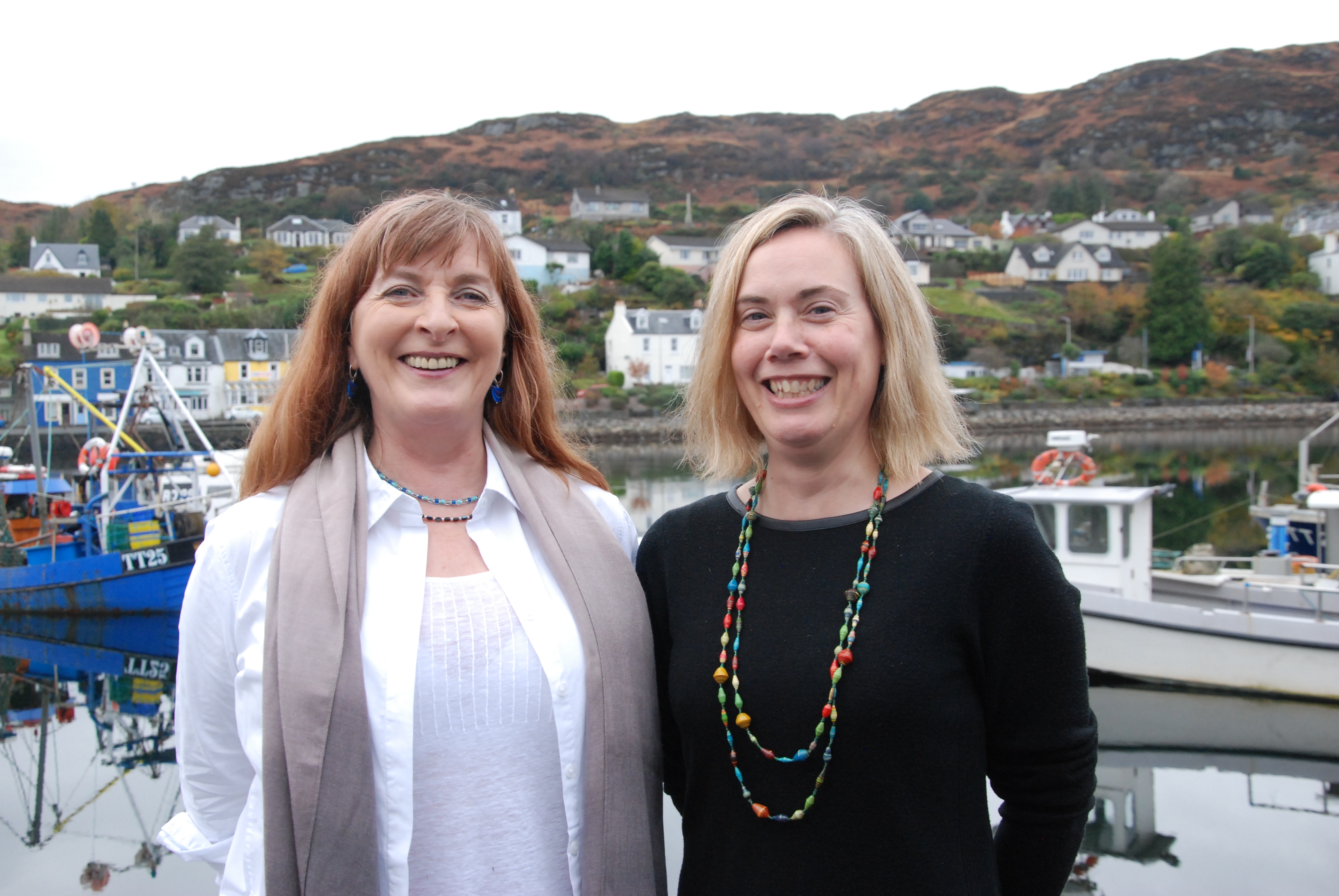 What I'd like to spend a few minutes writing about is being in the privileged position of having judged the Tarbert Book Festival's inaugural short story competition.
I used to be slightly sceptical of judges' feedback to writing competitions – you know, that line where they say something about 'there being so many entries of such a high standard'? That's well and truly changed now I've been in the judge's seat a couple of times. Choosing 'the best' story is hard. Very hard. Like choosing gin over vodka or the mountains over the beach. As such, judging is both a pleasure and a challenge, and over a number of weeks, I read, re-read, and read again, to finalise a shortlist.
I realised early on that if I was putting together an anthology, I could easily double, maybe even treble, the number that merited inclusion. However, the magic number here was 'six' (only six!) Help.
I had a plan. I knew what I was looking for in the stories and it boiled down to storytelling, style and setting.
First and foremost I wanted a piece of creative writing: fiction or fact, prose or poem, that drew me – somehow – in to a particular space, which brought alive something or someone that at the centre of the piece. Given the theme – West Coast Wonders – the writing needed to be solidly grounded there, the setting was important. I wanted to feel that this story could not have taken place anywhere else. Yes, some stories were set on west coasts other than Scotland – of America, of the Indian subcontinent – but it was good to see how these still linked nicely back to 'home'.
That said, I equally wanted a story – something more than a descriptive passage, however beautifully written that might be. And combining the two, I wanted – to steal a phrase from home-buying TV programmes, I wanted something the author 'had put their own stamp on'. I was looking for good writing, stylish writing, writing that was correct-enough, with an interesting choice of words.
Almost all of the entries fulfilled some of these criteria, fewer had all of it, and identifying those that did was how I set about compiling a longer list and then the shortlist. Eventually, those that made it to the final round were the ones I kept coming back to, and each time I read them, I enjoyed them as much as the first time. The stories were something I could engage with, I could 'see' – that when I sat on the bus or laid in bed and thought about the contest, they were the ones that kept springing to mind.
Thus, I dithered and dallied and eventually found my winner of the great prize offered by Moniack Mhor (www.moniackmhor.org.uk). And if you go to the Tarbert book Festival website, you can see the shortlist and hear each of their stories - all are winners.
Now, taking my judge's wig off for a second, and replacing it with my author's cap, I'll get to the revelation of this story.
I learned first-hand something very important. Ultimately, there has to be an element of personal preference in what an individual judge chooses to win; there is no question that another judge on another day may well choose another shortlist.
This made me feel so much better about my own writing – and if you're a writer, please take this comment away with you! I have entered competitions. I've won one or two, I've been on longlist of a couple more, but with most I have come spectacularly nowhere. I have been rejected. I have felt the disappointment, even humiliation of not being good enough. However, now I see clearly that if a competition of say, 100 entries, has possibly 30 excellent entries, an a shortlist of 10, the closer it gets to the winner, the more arbitrary the decision really has to be…
Trust me. I'm a judge!
Anne x
PS Yes, that is Janice Galloway with me in the photo - gamely letting me pretend she's my new BF. And the photo is credited to The Argyllshire Advertiser