I've just said goodbye to my little brother, David. It still feels surreal – I expect it always will because I just assumed he would always be there.
If ever a funeral was a celebration of life, David's was: bursting at the seams, we had Queen, Iron Maiden, and The Old Rugged Cross (minus his party-piece twiddly bits), and laughter and tears at The Plough.
This one's for him: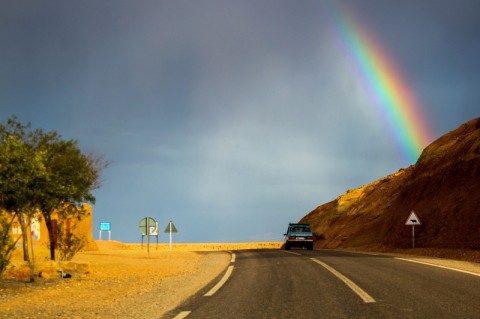 DAVID
'No fuss. No gloom. Some decent music and a pint.'
These were David's words, back in November, when he was in hospital in London half way through his chemotherapy. I watched him cheerfully tolerate being slowly injected with a drug they called 'the red devil' because it was pink and highly toxic. Every few minutes the charge nurse with the syringe would ask was he alright, and David invariably said he was…and then, the last time, he rolled his eyes and added, 'And if I'm not alright, I don't want any fuss or gloom, just some decent music and everyone with a pie and a pint.'
He laughed. I laughed. The nurse laughed. But we all knew it summed up the positive attitude that he managed to keep all through the last few months. We didn't talk very much about the 'What ifs?' but the one thing that did worry David was, that if he wasn't okay, he wanted to make sure that Joanne and his mum and dad would be. If he can see all the people, family and friends, who are here today – for him and for or each other – he'll know everyone will, somehow, come through.
So many of my memories are of us as children – those silly things that stick in your mind: wearing matching jumpers knitted by grandma for caravan holidays; his favourite snack of tomato ketchup sandwiches; him hiding behind the sofa because he was scared of the daleks on Dr Who; the time he was broken-hearted when mum threw his favourite but far-too-small, ragged blue trousers away, and he fished them out of the bin – all the things it was my job, as big sister, to tease him mercilessly about.
David, though, was responsible for sharing my first – and only – experience of several things. Ice-skating and beer (not at the same time) were the most traumatic. Neither of them have I ever tried again. He's also the only person I've ever fought with – real, physical, rolling round on the floor, furious fighting, although I should add we did stop that when I was about ten. Much more recently, I can also safely say, that he's the only person to whom I've ever, ever willingly given a foot massage and a bit of a pedicure – something that made me feel useful in the last few weeks.
I also blame him for setting me on my career (as a writer). At primary school – for a suitable fee, of course – I wrote his essays and stories for him, and the two of us thought it hilarious to use the names of people we knew for awful characters. I told David recently that I'd give him a cameo in the novel I'm writing now. 'Do you worst,' he said, 'and make me the villain. I'll be the villain whose butt is also famous in half a dozen medical journals. No half-measures.'
In recent years, the majority of our communication has been through this wonderful thing called social media. I'd get a message saying something like, 'Hey, sis, are they still paying you to make things up for a living?' to which I'd reply, 'Yep. Are they still paying you to wire up plugs in the middle of the sea?' We did, though, manage to spend a lot of time face to face over David's last few weeks, and I'd like to think our conversation went to a higher plane, life, death, and other important things – which of us was having the worst hot flushes; why a thing called a Porsche is superior to any other type of car; whether they'd be another series of Gavin & Stacey this year…
There's no doubt David very quietly suffered a lot in this illness, but he never ever became any less of himself, and he never lost his sense of humour. That's one thing that will certainly live on – in his nephew. David not only shared his birthday with Simon, but a love of revolting jokes, cheesy Wotsits and a dislike of hair cuts and beetroot. And he's passed on his infamous eye-rolling abilities.
At the risk of one of those famous eye rolls I'm going to finish on a poetic note. The people we love never really leave us, they take up their places in our dreams, and there, David will always be my little brother. There's a Shakespeare sonnet that says it all:
To me fair friend,
you can never be old,
For as you were when first your eye,
I eye'd
Such seems your beauty still.
Andrea
xxx
PS Sorry, bro, for the photo: I do know that the car disappearing into the sunset isn't a Porsche...