Much of my writing life isn't actually writing, and sometimes it's not all editing or teaching either. November has been one such month, when moving between WriteRight and Lothian Life has allowed for some slightly more out of the ordinary projects.
Being a member of the Saltire Shadow Panel (for fiction) came with some coveted 'equipment'. Being asked to review the six works shortlisted for the Scottish award, meant I was handed actual, real, hardback copies – and for someone who (of necessity rather than choice) usually reads eBooks, this was a real treat. I might even have stroked the covers… Being given permission to sit down and read, to discuss the novels, and then to watch as the official winners of all the Saltire Award categories were announced, has been an exciting time.
Last week saw the culmination of a more long term piece of work, with the recording of an original audio play. The Gilmerton Writers, whom I tutor (free places for next term – just contact me!) wrote, edited, and have now 'performed' the three-act play, called 'The Writing Class' (any similarity to any persons living or dead is purely coincidental etc etc!) We wrote it first as a stage play and then adapted it for radio – great learning experiences about the considerable differences required – and with the help of a professional sound recordist, it is now 'live'. I have to say, playing the part of a bolshie fifteen year old, really made my day…
The same group took storytelling in another direction by writing a series of Christmas stories for children (mechanical elves and an evil 'Elf and Safety' Officer, anyone?) and leading several story sessions at the Gilmerton Christmas Fair. Now, writing is one thing, and having it recorded is another, but reading out your story to a tough audience of 5-8 year olds and an assortment of grown-ups? A whole different experience – and a very successful one.
Back in my writing garret, I've had the privilege to work on transcribing and formatting some stories by a civil engineer who worked all over the world during the 1960s and 1970s. He penned some wonderful – descriptive and funny – short pieces based on his experiences from Shetland to Nigeria to Borneo. There's something very special about working with handwritten, faded pages (oh, the angst of knowing there is no other copy in the whole world…) that evoke a long-gone world. And there's nothing like the eureka moment of puzzling out a previously incomprehensible word is key to the whole story!
Some congratulations are due to some more authors whose work I've had the pleasure of seeing: Nandini Sen's ethnography of The Waste Pickers of Calcutta is to be published by Routledge next year, and Jade Beer's The Summer Wedding has been taken up by digital publisher Bookouture. Both very, very well-deserved. More modestly, I've had stories published on theSame.blog and in literary magazine, From Glasgow to Saturn.
Finally, it's review season: the Edinburgh Botanics Christmas Lights, the Lyceum's Arabian Nights, and Shark In the Park at the Underbelly – all coming over on Lothian Life.
Meanwhile, back to the novel…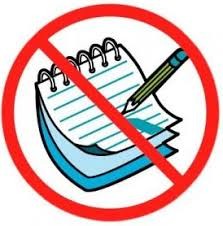 Anne x