Book Week Scotland – now in its twelth year – is an annual celebration of books and reading that takes place across the country in November. During Book Week, people of all ages and walks of life come together to share the joy of reading.
On Tuesday - the driving rain not dampening spirits - I joined the Gilmerton Writing Group (aka Gill Merton, known for the novel, Entitled) at an event called 'Snapshots of a Life', in which we invited people to come together and share stories, memories, and reflections on their own lives.
After all, everyone has a story - and everyone has to right to tell it, writer or not. From royal connections, to long haul coincidences, to the pitfalls of pregnancy and The Sales...the tales flowed, enough for us to put together a pamphlet for posterity. (Watch this space).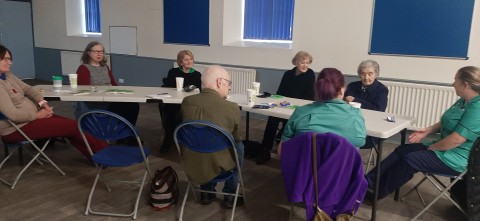 Then, on Thursday, it was snapshots of a different kind. 'Love From Oxgangs': A drama in 12 postcards, was read by OxPen Writers - an illustrated love story spanning thirty years. This was followed by a writing workshop, in which we created four more improvised six-postcard stories.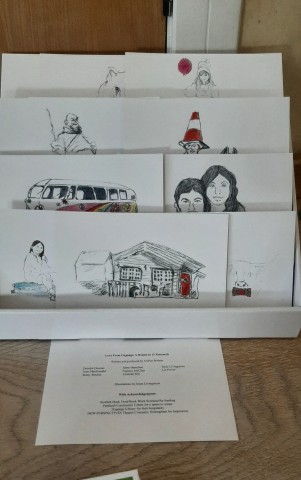 Just a small section of the huge BWS, which certainly brought two rooms full of readers (and writers) together over their love of the spoken and written word.
Book Week Scotland would not exist without the creativity and dedication of groups like this, working in partnership with the Scottish Book Trust. The focus on providing bold, inspiring events and activities for their communities embodies the spirit of the week, building on its success and reach across Scotland.
Anne x