'My Mother Is An Artist' is community celebrating the unique lives and many talents of creatives who are also mothers - visual artists, makers, writers, dancers, actors and anyone who creates art.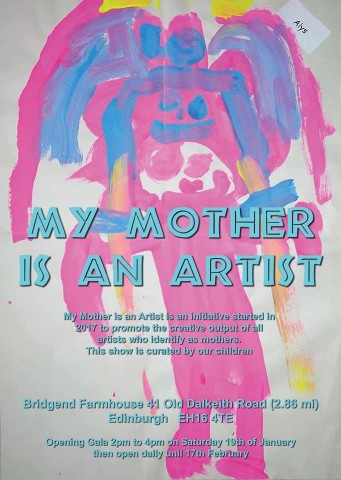 Come to our gala opening of My Mother is an Artist 2019.
SATURDAY 19th JANUARY
There will be readings, performances and of course wonderful visual art to take in. Performances will run from 2-4. The exhibition will be open from 12-4 and then daily during Bridgend Farmhouse opening hours and by appointment.
Sandy Bennett-Haber will be there with The Emerald Bookshelf, and talking about being an indie-publisher, there will be a very special art exhibition, and some readings - I'll be sharing an extract from the anthology 'You Won't Remember This' - it's called Pumpkin Baby and involves the now-8-year-old and a huge set of weighing scales...
More info here: https://www.facebook.com/events/522893731527255/?ti=as
Hope to see you there
Anne x