And just like that, my Create Inclusion funded 'year of being an author' is over. I'm not going to stop writing, of course, it just means back to balancing my own writing with the freelance editing work that pays the bills and that I love because it's not mine.
I'm equally invested in my editing work but the one-step-away objectivity often makes it easier Anyone who has ever written a synopsis will probably agree it's easier to write one for someone else than it is your own…Discuss.
In April's blog, I talked about the process and my (modest) achievements as I've worked on The Baby in the Box. I've still got far more rejections than I have acceptances, but the successes have been a huge bonus. One of the most useful outcomes of the year has been the sharing, and networking, of a work-in-progress. There hasn't been the pressure of putting a final, finished draft our there, rather an opportunity to listen, learn, and improve as I go – and in doing that, to re-establish my 'bottom lines' i.e. the things that I am happy to change and the things I'm not. And this goes for my earlier, unpublished novels, too.
Winning a session with editor, Jennie Rothwell, courtesy of One More Chapter/Spread the Word really pinpointed the fact that The Baby in the Box, is 'high concept' (the theme/story can be summed up in a line or two) in a way that my earlier work hasn't been. For the first time, I can see where the novel might sit on the shelf: beside Sophie Hannah and Erin Kelly may be aiming high, but aiming high is good…
Honing the all-important pitch is an art in itself, and a live (via Zoom) pitching event with the RNA and Blake Friedman Literary Agency – two minutes to 'sell' the book – was a masterclass in being succinct and razor-sharp! Learning put to good use in entering Retreat West's 25 word pitch competition (and, gratifyingly, being shortlisted; it worked).
And spurred on to try something different – it's okay to experiment – my alter ego, Andrea Calvert (my given first name and my grandmother's surname) has the beginnings of the next book in hand. On a whim I entered it into Jericho Writers' Friday Night Live competition – and was longlisted. This meant filming myself reading, and I know for sure now that I have a face for radio! The face-pulling I do is remarkable… Being in a small plane above the North Sea I didn't get to watch the actual event, but I will. Sometime.
So now it's a matter of continuing to prioritise, and treat my own writing with the value and time that I always have for other author's work. I'm stating that here as a reminder. After all, if I want to achieve more years as a real author, then that has to be the foundation.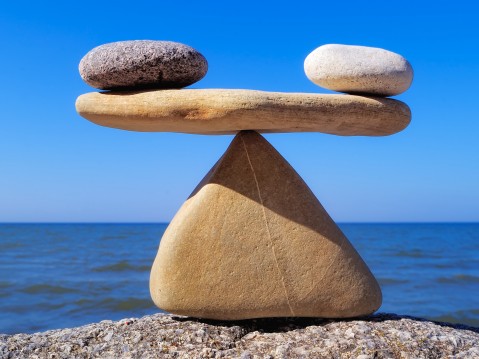 Anne x