Yesterday afternoon I found myself in a part of Edinburgh I used to know very well – I worked there – but haven't spent time in for years (literally). There was no good reason to linger; I'd been collecting a parcel and vaguely figured it was a nice enough to meander home through the Meadows.
I got a takeaway coffee – because, yay, loosening lockdown – from the café I once visited daily – and took it to sit in view of the office I used to share. For a few minutes the intervening years fell away and I was, I suppose, in a bit of a dream.
Then my phone rang.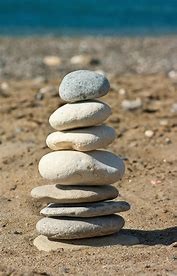 I learned that a really good friend of mine, Inga, had just died. She was the person with whom I shared the office currently in my line of sight; the one with whom I'd gone with daily to the café that had just made my coffee; the one with whom I'd walked the Meadows at lunch times.
Coincidence – seemingly unconnected events – happens in real life in a way that's not usually permitted in fiction, where it's all about cause and effect. Then again, I'm not sure what I'm struggling to find the words to describe here is coincidence: it's not serendipity (that implies good fortune) but maybe it's actually synchronicity.
It was both a shocking and strangely comforting experience. I felt as if Inga was there – I could hear her voice, see her in the distance – and my sadness was muted with a flood of warm and happy memories.
Inga was a great reader and a great storyteller, her life was ripe with stories: in the Swinging Sixties she lived way beyond her means in Belgravia; she learned to fly a small plane (that had her mother write her off – wrongly – as an eternal spinster); she was the one who coined that old phrase, 'the hostess with the mostest'.
Inga made me laugh. She made herself laugh. She's still making me laugh now. I recall her pride the day she was booking flights for me and realised I'd given her the wrong dates. She corrected the dates – and promptly booked flights to the wrong city. 'You're a development worker,' she said. 'Just develop the project there instead. Nobody will notice.' We drove together to Orkney, Inga's second home, and got lost en route. 'It's alright, I always get lost here,' she said, 'Everyone knows me.' (They did) And then we forgot to pay for our meal on the boat. Both ways.
We bonded over the torture of raucous back-to-back baby singalong groups in the room next to ours – yes, we recognised the irony when she accompanied me and my baby to similar sessions. In fact, she was my back-up birth partner if the imminent baby's dad didn't arrive in time – he did, but Inga was still the second person to meet the newborn, and the blanket she gave him still covers the end of his bed.
The happiest times were the simplest. When my flat was being renovated I moved in with Inga. We spent the evenings huddled on one end of the sofa, so that Tess the dog could stretch out comfortably, and watched Judge John Deed. Inga lamented her lack of a sexy retired Judge and a cottage in the country, but generally shrugged and glugged another glass of Sauvignon Blanc. A while later, she did get her idyllic cottage, The Farthings (of course it was re-christened The Fartings) but never recovered from John Deed's move to George Gently.
Inga had always worried that her weakened heart would give out before she saw her beautiful daughters grow up. As it happens, she saw not only that, but had the absolute joy of her two grandsons, as well. Call me soppy, but I like to think that her physical heart was fragile simply because she gave so much of it to everyone in her life.
So, coincidence, synchronicity, whatever, this is for you, Inga. Thank you for the friendship, the laughs, the shared tears… and the inspiration behind some of my writing (you know which stories they are, but don't worry, I'm not telling!) Until we meet again – may your white wine bottle always be full and your afterlife full of sexy Judges.
Anne xx
The heading is taken from Jackie Kay's poem – and here it is, for Laura and Juliet, especially: